Lamb
[self titled]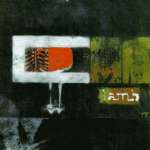 Those familiar with 808 State's "Azura" will no doubt have heard the pale, distinctive voice of fellow Mancunian Louise Rhodes, the tongue of this skittery, skeletal, beat-tripped album.
Lamb is stark and at times fragmented. This is spare, random trip-hop, tinged with dark emotions and tones. Intense, dramatic, scary... but relentlessly emotive.
Highlights? The radio tune "Gorecki" is easily the best on board - a building tumbler of emotion, starting with Rhodes' songed words and culminating in an orchestra of rising melody, her voice striving to be taken notice of above the beats. "Feela" and "Merge" are both beatless, abstract voice tracks... calm and serene between the crazy and often vicious drums.
Much of the rest is like a decomposing body... Through bits of it you can see the bones.

Wayne Grivell
thac0@hotmail.com