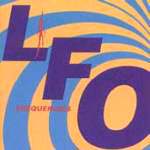 Frequencies and Advance. Two albums since 1990. LFO are hardly prolific. Yet they have become electronic pioneers; hypnotic revolutionaries, with a sparse ambient acidic sound.
I remember when Frequencies was first released. Warp records was on every lip, electronica was extending its influence in all directions and the now legendary Artificial Intelligence series was in its infancy. A friend of mine, upon first hearing the album, boldly stated that
"Frequencies is a great album. The electronic equivalent of any Beatles release."
To the uninitiated it must have sounded like a mesh of sounds, industrial and odd, bound together by scarce and filtered vocals and repetitive beats. An anomaly in a sea of Pop chart sugar sweetness and tart-tired rock. But to the Warp devoted, the acolytes of the electronic temple, Frequencies was an immediate classic. A fine example of musical intelligence in a dance scene seemingly obsessed with breakbeat madness and fashion status.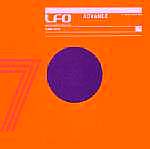 Take the smash LFO for example. Mark Bell and Gez Varley, along with one timer Williams, score into plastic and synapse a landmark track filled with smooth bleeps, astral strings and an ominous trademark bass to shake the walls. I should know, I've pumped it that loud many times!
Listen then to Nurture. Cosmic jazz, a riff slowly mutated by sequencer smarts and clever additions. Typical LFO. Take an odd noise and make a melody out of it. All very scientific of course, clever and clinical, but delicately tinged with electronic organics so that each excursion becomes its own biology.


A handful of remixes. A little production work by Bell. Some drawn out Warp propaganda and finally, years after Frequencies, Advance, the second album hits the shelves.
Times have changed. Bleep music is now a fading memory. Dance culture no longer needs to strive to be accepted. And many other artists have equalled if not surpassed the once heaviest bass in the business. The Low Frequency Oscillators need to prove themselves once more. Prove to the faithful that they are more than one great album. That they can still influence the way things happen.
Advance is neon orange. Almost as if to stand out in the crowded CD shelves, packed with electronica. Choice everywhere. No longer the prime concern of Warp, now moving into mellower sounds and going with the flow of the culture. But LFO still sparks a rush of memories and excitement in the gut. I rush out to buy it.
Advance is a plenty full pot of beats, tinkling along, backed with bass and thickets of tiny subtle chords. It is characteristic, yet it seems to lack inspiration. Loch Ness builds from a gorgeous ambience and then assails with treble and a horde of beats which drown everything out. Shove Piggy Shove is cosmic jazz at its best. Classic and comfortable under the LFO aegis. But where is Varley? Glancing at the inner sleeve we see that Bell is basically the brains behind this offering. And the likes of Kombat Drinking, undersigned with the customary Bell/Varley monickers is nothing more than wasted hard beats sounding tired and heavy on the ears.
It's hard to listen to this album and not think of what used to be.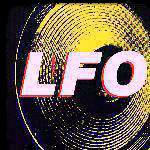 Now it seems that Varley has left to pursue other projects and Bell pops up occasionally on electro compilations or bracketed as the remixer for Bjork.
I remember how things were. When Richard H Kirk and DJ Parrot compiled CCCD under the name of Sweet Exorcist. WARPCD1. Electronic culture was forward looking and inspired by the past. We still had Rave and Jungle to look forward to and it seemed then that sonic boundaries still needed to be pushed.

"All things must change", Wayne G