pacificboneyweenancodiakinky nationalcobra boracubikmagical dream8080808revenge of the girlie mendonkey doctorsunrisestate to statepacific 212pacific 718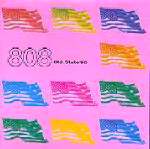 This is the definitive collection of early 90s 808 State. As the State tend to do, it is a unique release and differs considerably from the otherwise universally released '90' (Being a trainspotting 808 State collector must be a drain on the resources!)
United State 90 is somewhat better than the seminal album '90' by virtue of a bunch of bonus tracks, mostly a handful of remixes and renames from their earlier 'Quadrastate' on Creed Records. 808 State's track 'Pacific State' was a vanguard of the early 90s 'ambient house' movement and, accordingly, much of the album is in an acidic, mellow, 'chin-stroking' vein.
The collection opens with the aforementioned track and is a sax laced, chord powered masterpiece. This is one of those pieces of music that never strains the ears, never feels stale, never becomes alsoran. Pacific is in many trainspotters' top-tens and deservedly so.
Boneyween, a new track is an Italo-house rip off that sits a few levels below great. It tinkles along cheerily but without much huff or puff.
Ancodia, next, a staple of the 90 album is a busy, intricate, sci-fi, melodic synth bubbler, filled with subliminal samples and a mixture of satisfying bleeps and burbles. Ancodia is nothing exceptional but it fills a gap very satisfyingly. Sound.
Kinky National, a remix of the Quadrastate tune 'State Ritual' is one of my least favorites, flamboyant and loud, easily one of the more extroverted, obnoxious cuts. Uninspiring house.
Cobra Bora, next, is definitive State. Riff based and moog laced, Cobra Bora is evocative of Ancodia but clearly chunkier and more substantial. Essential.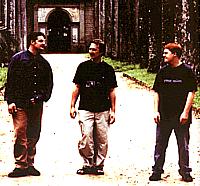 Cubik, one of their early commercial release singles, inspired an army of mindless Belgian techno-riffs and is brutal, ravey, repetitive and bordering on a few bpms too slow. This track will always rate as an 808 State musical landmark but to my mind, it cannot hope to compete with their gathering of softer, more melodic cuts. Uninspired.
Magical Dream is, perhaps, 808 State at their sublime, hypnotic, monotone ethereal pop best. Drifts of classic bubbling, warm synthery overlaid with an ever so slightly drowned out female voice, singing about dreams and mystical thoughts. An album highlight.
8080808? The essential pumping acid track, chock laden with spurious beats and chewy acid pulses. Any track that reminds me of the old days spent driving around listening to dreamy electronica can only be a good one.
Revenge of the Girlie Men is next, a smooth warm house number punctuated with loud and flamboyant riffs. It fits snugly into the wedge of its neighbouring cuts and conveys the 808 vibe effectively. Indeed, this is, perhaps one of their most '808 State-ish tracks' if that makes any sense at all.
Donkey Doctor? Never a favourite but still very 808... Busy, unobtrusive electronica, spilling out of the speakers. Never much for bass, the State pile on the treble and an average track is born.
Next, Sunrise, perhaps the most 'serious' cut of the collection is a slow, meandering piece, thick on the ambience and atmosphere. Worthwhile and, perhaps, quite unlike the 'typical' State output.
State to State... Jaunty, optimistic, effervescent, part-ravey. Typical 808.
The final two tracks are remixes of Pacific and both offer an interesting exploration of the track and a satisfying conclusion to the album.
United State 90 is, in many ways superior to it's baby brother 90 even though it's missing 90's throwaway last track 'The Fat Shadow', more a filler piece than a satisfying composition in its own right. Some might argue, however, that 90, because of its compact selection of songs is more 'sublime' or carries a more coherent, consistent sound.
Regardless, United State 90 has just about all of them and more and consequently offers value for the dollar.
As is seemingly the case with most 808 State material, this album ranges from landmark through excellent to just plain sound.

Wayne Grivell
thaco@hotmail.com