Welcome to 808:Fan:State

My humble dedication to Mancunian techno wonders

808state!

808state are a pioneer electronic band from Manchester, England. They combine a great flurry of sounds and styles, set against a backdrop of futurist funky electronics. Sometimes harsh, sometimes mellow, always 808state and no one else!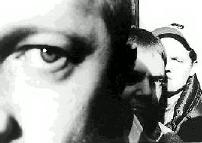 808state. Manchester's smartest, are deliberately sounding out and shipping rhythm and turning up the volume and turning down the lights and moving with such hot sneak and vitality through the shadows of the moment. [Thermo Kings]
You will find lots of stuff about 808state in this site. It is growing all the time. Visit the forum to voice your opinions. Get the lowdown on their albums in borashortcuts. Read about what the press has to say in qmart.
If you want to learn more about electronic music visit the electrostate!

Have fun!